October 2019
| Sun | Mon | Tue | Wed | Thu | Fri | Sat |
| --- | --- | --- | --- | --- | --- | --- |
| | | 1 | 2 | 3 | 4 | 5 |
| 6 | 7 | 8 | 9 | 10 | 11 | 12 |
| 13 | 14 | 15 | 16 | 17 | 18 | 19 |
| 20 | 21 | 22 | 23 | 24 | 25 | 26 |
| 27 | 28 | 29 | 30 | 31 | | |
Calendar

Who is online?
In total there is
1
user online :: 0 Registered, 0 Hidden and 1 Guest
None
Most users ever online was
18
on Mon Jun 20, 2016 7:09 pm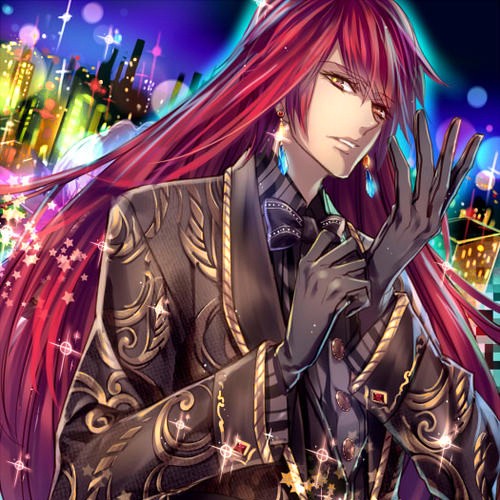 "My my, quite the interesting subject."
Theme(s)
Name:
Syrius "Vesuvius" Templar
Alias:
"The Magician of Fate"
Age:
Unknown
Gender:
Male
Race:
Human(ish)
Alignment:
True Neutral
Profession:
Republic Hi-Chancellor
Deck Type:
 Arcana Force, Draco Series (
Igknight / Majespecter / Dinomist / Amorphage)
Ace Card:
The Winged Dragon of Ra
Number(s):
None
Personality:
Syrius will fill this spot later.

Biography:
Syrius will also fill this spot later.

Powers/Abilities:
Syrius has the ability to travel between the multiple dimensions at will. He can also bend the rules of that dimension to do various things. However he cannot use this ability to directly manipulate the dimension itself.
Duel Skill(s):
Unlimited Nexus
-
Unaffected by banlists and card restrictions.
- Misc. Info -


This profile exists mostly as an Example Profile for anyone who's wondering how to use the Character Sheet properly.

Last edited by Sylas Templar on Sun Jan 17, 2016 1:52 am; edited 2 times in total
Arcana Force Deck:
Arcana Force 0 - The Fool
Arcana Force 0 - The Fool
Arcana Force EX - The Dark Ruler
Arcana Force Ex - The Light Ruler
Arcana Force I - The Magician
Arcana Force I - The Magician
Arcana Force III - The Empress
Arcana Force III - The Empress
Arcana Force IV - The Emperor
Arcana Force IV - The Emperor
Arcana Force VI - The Lovers
Arcana Force VI - The Lovers
Arcana Force VII - The Chariot
Arcana Force VII - The Chariot
Arcana Force VIII - The Strength
Arcana Force XII - The Hanged Man
Arcana Force XIV - Temperance
Arcana Force XV - The Fiend
Arcana Force XVIII - The Moon
Arcana Force XXI - The World
Knight of Pentacles
Knight of Pentacles
Ace of Sword
Cards from the Sky
Light Barrier
Light Barrier
Light Barrier
Magician's Scales
Pentacle of Ace
Reverse Reborn
Second Coin Toss
Suit of Sword X
Valhalla, Hall of the Fallen
Ace of Wand
Arcana Call
Emperor's Staff
Reversal of Fate
Reversal of Fate
Reversal of Fate
Tour of Doom




Prophecy Deck:
Amores of Prophecy
Charioteer of Prophecy
Emperor of Prophecy
Fool of Prophecy
Fool of Prophecy
Hermit of Prophecy
Hermit of Prophecy
Justice of Prophecy
Justice of Prophecy
Night's End Sorcerer
Prophecy Destroyer
Reaper of Prophecy
Spellbook Magician of Prophecy
Spellbook Magician of Prophecy
Stoic of Prophecy
Stoic of Prophecy
Strength of Prophecy
Strength of Prophecy
Temperance of Prophecy
Temperance of Prophecy
Wheel of Prophecy
World of Prophecy
Magical Dimension
Spellbook Library of the Crescent
Spellbook Library of the Heliosphere
Spellbook of Eternity
Spellbook of Fate
Spellbook of Life
Spellbook of Miracles
Spellbook of Power
Spellbook of Secrets
Spellbook of the Master
Spellbook of Wisdom
Spellbook Organization
Spellbook Star Hall
The Grand Spellbook Tower
Wonder Wand
Dark Renewal
Hidden Spellbook
Magician's Circle


Extra Deck


Armades, Keeper of Boundaries
Adreus, Keeper of Armageddon
Empress of Prophecy
Hierophant of Prophecy
Norito the Moral Leader
Tiras, Keeper of Genesis

---
Permissions in this forum:
You
cannot
reply to topics in this forum